Meet playing Preschool
The Best Homeschool Preschool Curriculum
Created by Susie Allison, M. Ed.
Playing Preschool provides families with a new way to do preschool at-home using a hands-on, play-based method of learning. This simple program makes homeschool preschool successful with in-depth guidance and step-by-step lesson plans.
A New Way to Preschool at Home
You are your child's best teacher, and with the Playing Preschool program, you'll have the tools you need to make your homeschool preschool experience a success.
Play
This activities-based program emphasizes play as the best vehicle for learning, relying on play to build skills, develop new understandings, and explore various topics.
Learn
Playing Preschool gives your child a strong academic foundation rooted in knowledge and understanding, built through dynamic real-world experiences.
Grow
Just as your child grows, the Playing Preschool program does too. The lessons follow a clear line of progression, increasing in complexity throughout the program.
Adapt
Playing Preschool adapts to your family's needs. Begin the program at any time in the year. Take breaks, speed up, slow down: The curriculum is meant to fit into your life.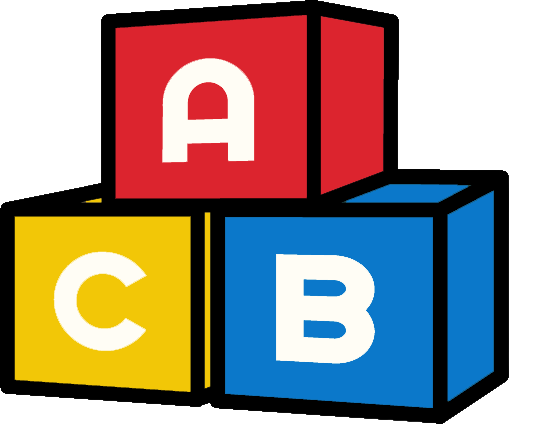 Engage
Children engage with lessons in a way that workbooks and computer programs can't offer. This multi-dimensional program invites the whole child to actively participate.
Discover
Build a culture of discovery and curiosity through experiential learning. Playing preschool immerses children in thematic units, encouraging exploration of their world.
What is playing Preschool?
Playing Preschool is a homeschool preschool ebook program designed to change the way you think about early childhood education.
Each year of Playing Preschool is broken into 19 units: sequenced, pre-planned, hands-on activities in detailed daily lesson plans. Playing Preschool combines reading and math skills, science, and art into a program that is as educational as it is fun.
Playing Preschool packs 190 days of lessons into a homeschool curriculum without the pressure, commitment, or financial burden of a traditional preschool program
Author Susie Allison, M. Ed.
Susie Allison is a former kindergarten and first grade teacher with a Master's Degree in Early Childhood Education. She's also the creator of Busy Toddler with more than 2 million followers on Instagram, and the author of "Busy Toddler's Guide to Actual Parenting." In Playing Preschool, Susie blends her unique views on parenting, teaching, and learning into this one-of-a-kind homeschool program.
From playing Preschool Families
I cannot recommend playing preschool enough! This is unlike any preschool curriculum I have seen. This is hands-on, fun, and approachable learning. It is often the highlight of our day. I could not be more grateful that you put the work into making this curriculum. I am amazed at the creativity of the activities. It is both a work of genius and a work of art.
Tiffany P.
We purchased both years of Playing Preschool when my boys were 3 and 1 year olds. It's now 2 years later and my boys still both love and thrive at their "school time" each day. This set up has also taught me (a working mama in the medical field with zero experience teaching littles) so much about how to help them thrive through mundane daily activities.
Stephanie J.
My 5.5 year old daughter still remembers doing the fun Humpty Dumpty lesson where we dropped an egg off the kitchen counter and often asks when we can drop an egg again. These lessons are all so fun and my daughter has such fond memories from them. It truly makes learning so fun and the lessons are a joy to teach. I enjoyed this special time with my daughter and look forward to using it with my son 6 months from now.
Alyssa S.
Playing Preschool exposed my daughter to everything I had hoped for and more.  My daughter has blossomed in this program – her self confidence grew, she can make more connections, she has fun learning to figure things out, she loves to learn new things and gets excited for her activities every day. I really treasured this time we got to spend together and am so glad we did the program – every single day of it!
Colleen P.
My daughter is delayed developmentally, and we struggled to find a homeschool curriculum that would meet her needs. I We developed a daily rhythm that we both looked forward to. At the end of year 1, I laid out all that my daughter had completed and cried. She was so proud of herself and so was I. Thank you for such a wonderful program!
Amanda G.
I can't recommend playing preschool enough. Gave us meaningful and productive bonding time and helped us as we established a routine so we could incorporate it into our day. As a Mom of two kiddos, one being a newbie- this program was so doable. I'm forever grateful for the things it's taught my daughter and for the way it helped her and reconnect/stay connected after the new baby came! Thank you!
Katie A.
Thank you so much for creating this program.  I am a grandma who has the privilege of playing with my grandchildren while their parents work.  Sawyer loves all the activities and books and I love that it is fairly easy to prepare the activities.Thanks again for giving me the resources to make each day different and fun for my grandchildren.
Monica S.
Susie, you have allowed me to not get discouraged by other homeschool preschool programs, handouts, print outs, curriculum etc. You spell everything out so easily and make homeschooling young children fun versus daunting! I was able to start this just a few weeks after moving and it doesn't feel overwhelming at all.
Kristin
I had looked at Pinterest a million times but often forgot to check it or got overwhelmed by putting things together. Your program is what I wish I could have done myself! I feel so much better equipped to teach my daughter and communicate with her. This program has proved to be a wonderful balance between wanting to teach her academic concepts and letting her learn her best way.
Brooke
We loved the playing preschool program! I have other kids and was a little intimidated at first but the program makes it so easy. There's books, letters, art that is all so engaging and fun. If I didn't get to the whole lesson that day I still felt great and could do a piece of it. My little guy went off to kindergarten last year and was well prepared and did great. Thanks Susie!
Kelsey J.